Résultat pour le film : touche-pas-a-mon-gazon
Pour copier la source du code veuillez cliquer sur le bouton de votre choix :
Touche pas à mon gazon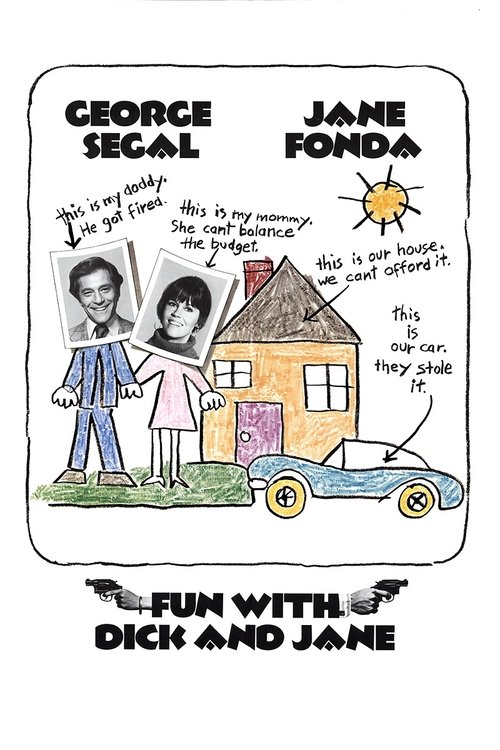 Réalisateur :
Ted Kotcheff
Acteurs :
George Segal, Jane Fonda, Ed McMahon, Richard Gautier, Allan Miller, Hank Garcia, John Dehner, Walter Brooke, Sean Frye, Mary Jackson, James Jeter, Maxine Stuart, Fred Willard, Selma Archerd, John Brandon, Burke Byrnes, William Callaway, Jean Carson, Richard Crystal, Ji-Tu Cumbuka, Thayer David, Cora Lee Day, Christian Erickson, Art Evans, Richard Foronjy, Louis Guss, Harry Holcombe, Darrow Igus, DeWayne Jessie, J. Rob Jordan, Richard Karron, Richard Keith, Robert Lussier, Edward Marshall, Jimmy Martinez, Santos Morales, Mickey Morton, Tom Peters, William Pierson, Anne Ramsey, Thalmus Rasulala, Isaac Ruiz, Joan Spiga, Debi Storm, Gloria Stroock, Peter Paul Eastman, Ben Frommer, Bob Harks, Kathryn Janssen, Frank LaLoggia, Jay Leno, Monty O'Grady, James Reynolds, Leoda Richards
Genre :
Comédie, Crime
Durée :
1h 35min
Date de sortie :
18 Mars 1977
Titre original :
Fun with Dick and Jane
Critiques Spectateurs :
3.3
Plus d'information sur themoviedb :
http://www.themoviedb.org/movie/24109
Dick Harper, cadre supérieur de l'industrie spatiale est brutalement licencié. Les allocations chomage lui sont bientot supprimées, et malgré une restriction de leur train de vie, Dick et sa femme Jane, se retrouvent vite sans ressources. Victimes d'un hold-up, après avoir emprunté dans une agence de crédit, ils décident de se lancer dans l'action illégale. Ils remportent bientot de nombreux succès et vont jusqu'à dépouiller Charlie, l'ancien patron de Dick.