Résultat pour le film : les-russes-arrivent
Pour copier la source du code veuillez cliquer sur le bouton de votre choix :
Les Russes arrivent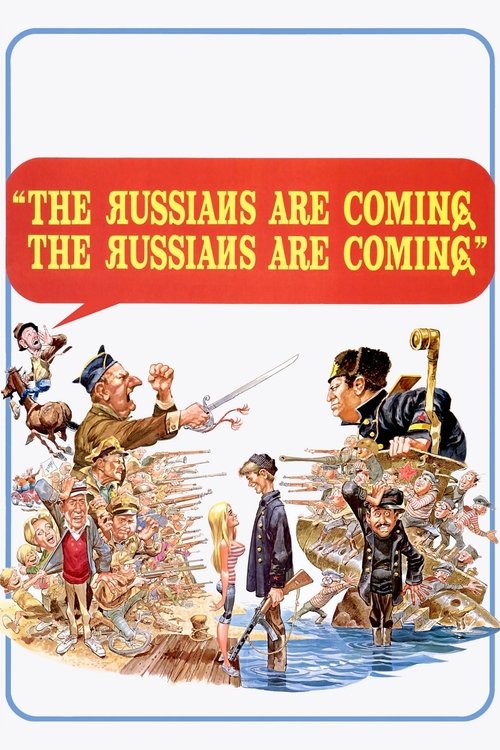 Origine :
United States of America
Réalisateur :
Norman Jewison
Acteurs :
Carl Reiner, Eva Marie Saint, Alan Arkin, Brian Keith, Paul Ford, Theodore Bikel, Jonathan Winters, Tessie O'Shea, John Phillip Law, Ben Blue, Guy Raymond, Andrea Dromm, Sheldon Collins, Cliff Norton, Richard Schaal, Philip Coolidge, Don Keefer, Cindy Putnam, Parker Fennelly, Doro Merande, Vaughn Taylor, Johnny Whitaker, Danny Klega, Ray Baxter, Paul Verdier, Nikita Knatz, Constantine Baksheef, Alex Hassilev, Milos Milos, Gino Gottarelli, Paul Barselou, Peter Brocco, Sidney Clute, Laurence Haddon, Larry D. Mann, James McCallion, Michael J. Pollard
Genre :
Comédie, Guerre
Durée :
2h 6min
Date de sortie :
25 Mai 1966
Titre original :
The Russians Are Coming! The Russians Are Coming!
Critiques Spectateurs :
3.1
Plus d'information sur themoviedb :
http://www.themoviedb.org/movie/31918
Un sous-marin soviétique se dirige vers les Etats-Unis. Le but du commandant est tout à fait pacifique, il voudrait simplement voir à quoi ressemble l'Amérique. Il décide donc de faire surface non loin de l'île de Gloucester. Les habitants de l'île croient que les Russes envahissent le pays.