Résultat pour le film : tous-en-scene-2
Pour copier la source du code veuillez cliquer sur le bouton de votre choix :
Sing 2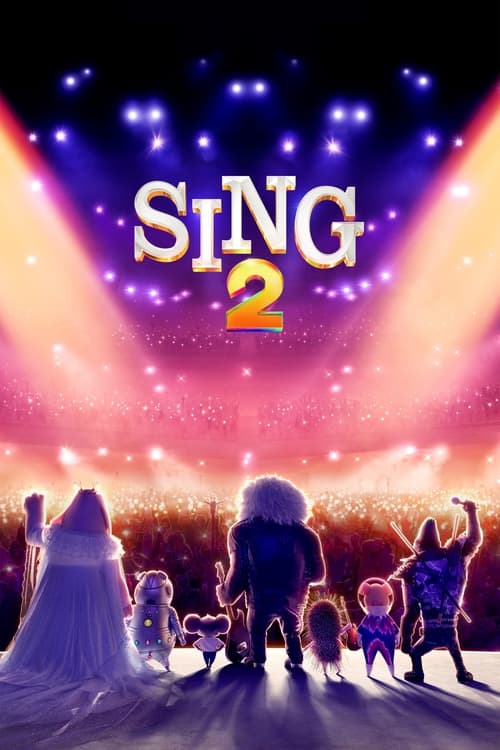 Origine :
United States of America
Réalisateur :
Garth Jennings
Acteurs :
Matthew McConaughey, Reese Witherspoon, Scarlett Johansson, Taron Egerton, Bobby Cannavale, Tori Kelly, Nick Kroll, Halsey, Pharrell Williams, Nick Offerman, Letitia Wright, Eric André, Chelsea Peretti, Bono, Garth Jennings, Adam Buxton, Jennifer Saunders, Julia Davis, Peter Serafinowicz, Edgar Wright, Wes Anderson
Genre :
Comedy, Animation, Family, Music
Durée :
1h 50min
Date de sortie :
01 Décembre 2021
Titre original :
Sing 2
Critiques Spectateurs :
4.2
Plus d'information sur themoviedb :
http://www.themoviedb.org/movie/438695
Bande annonce :
Tous en Scène 2 - Bande Annonce [VF]
,
Tous en Scène 2 - Bande Annonce #2 [VF]
,
Tous en Scène 2 - Bande annonce #2 [VF]
Buster and his new cast now have their sights set on debuting a new show at the Crystal Tower Theater in glamorous Redshore City. But with no connections, he and his singers must sneak into the Crystal Entertainment offices, run by the ruthless wolf mogul Jimmy Crystal, where the gang pitches the ridiculous idea of casting the lion rock legend Clay Calloway in their show. Buster must embark on a quest to find the now-isolated Clay and persuade him to return to the stage.