Résultat pour la série : death-note-(2015)
Pour copier la source du code veuillez cliquer sur le bouton de votre choix :
Death Note (2015)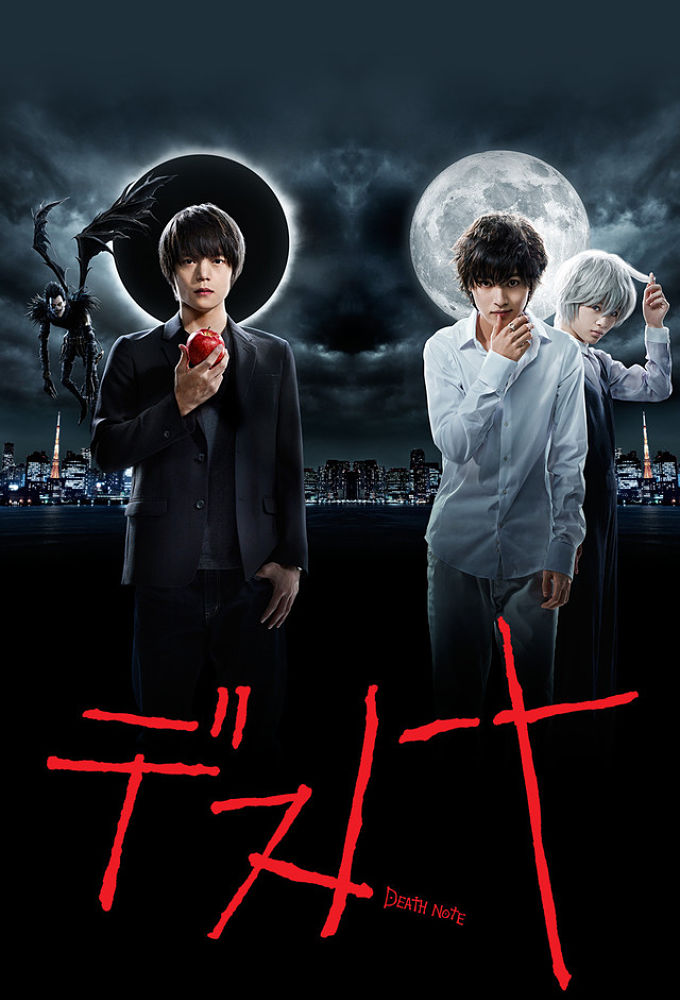 Statut :
Ended
Acteurs :
Sato Jiro, Masataka Kubota, Goki Maeda, Megumi Seki, Kento Yamazaki, Yuge Tomohisa, Reiko Fujiwara, Mio Yuki, Shugo Oshinari, Jun Fukushima, Yutaka Matsushige, Kazuaki Hankai, Hinako Sano
Genre :
Adventure, Drama
Durée :
55
Année de commencement :
2008-02-09
Plus d'information sur thetvdb :
http://thetvdb.com/?tab=series&id=296956
Death Note (デスノート) is a Japanese television drama series based on the manga series of the same name by Tsugumi Ohba and Takeshi Obata.
Light Yagami is a genius high school student who discovers the "Death Note", a notebook that kills anyone whose name is written in it, as long as the writer has seen that person's face. After experimenting with the notebook, Light meets the Shinigami Ryuk, the notebook's original owner, who dropped the notebook to the human world out of boredom.