Résultat pour la série : gordon--gino-and-fred--road-trip
Pour copier la source du code veuillez cliquer sur le bouton de votre choix :
Gordon, Gino and Fred: Road Trip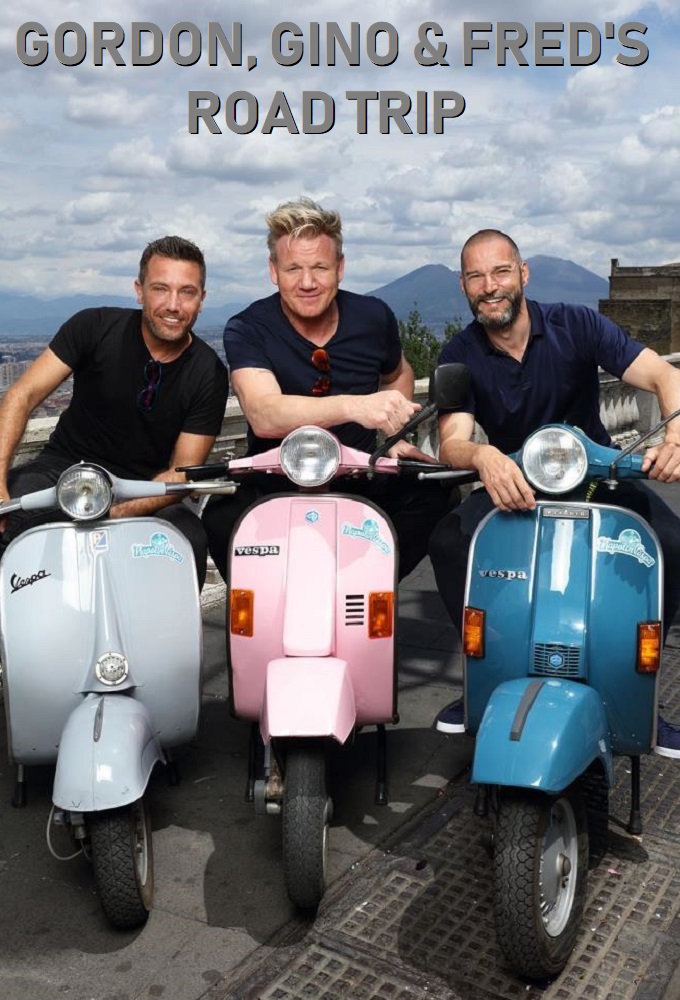 Statut :
Continuing
Acteurs :
Gordon Ramsay, Gino D'Acampo, Fred Sirieix
Genre :
Mini-Series, Reality, Travel
Durée :
45
Année de commencement :
2018-10-11
Plus d'information sur thetvdb :
http://thetvdb.com/?tab=series&id=353544
Three big egos, one small van. Gordon Ramsay, Gino D'Acampo and Fred Sirieix pack up their camper van once again and head off on a European adventure, but this time it's personal as each episode takes us on a tour of their cherished homelands, each of them with a special occasion to prepare for. With three countries, three weeks and three coqs au vin in close confinement what could possibly go wrong?